ART + NATURE: The Asian Center Hosts Week-Long Art Exhibit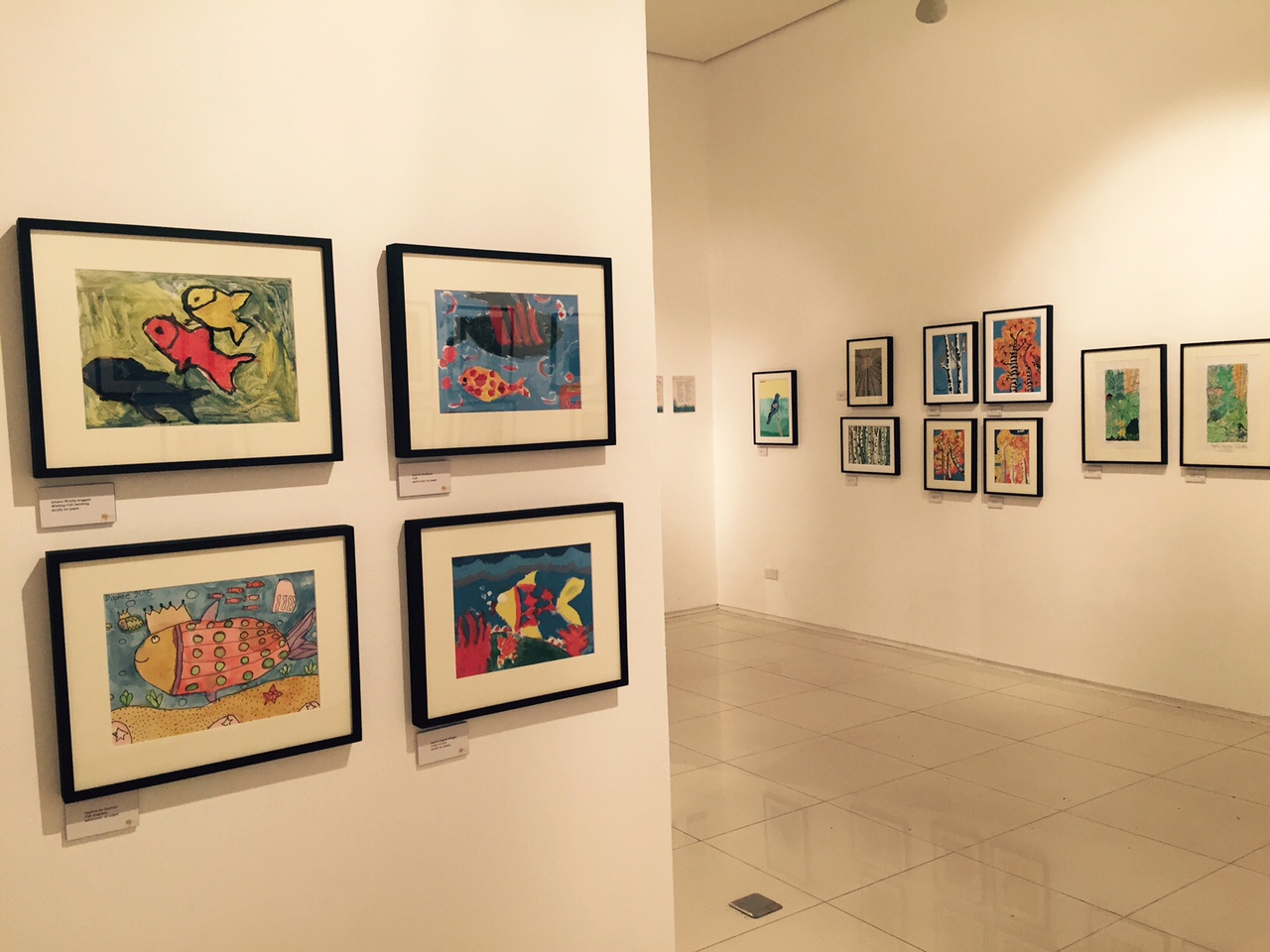 Artworks from students of Young Artists Studio will be on display at the Asian Center museum from 6 June 2015 to 13 June 2015, Philippines and Japan Halls, Hall of Wisdom, GT-Toyota Asian Cultural Center, Asian Center, University of the Philippines Diliman. Museum hours run from Monday to Saturday, 8:00 a.m. to 5:00 p.m., excluding holidays.  Admission is free.
Themed as "ART + NATURE," the exhibit features nearly 130 paintings, drawings, and animation depicting various manifestations of nature, from wildlife and flora to fauna and landscapes. The art works are rendered through several media—acrylic, oil, water color, graphite, pencil, and colored pencil. Also included in the exhibit are the works of featured artist, Mark Villanueva, and the teachers of Young Artist Studio.
Through the exhibit, YAS students "revive their love of humanity for nature" and "articulate the real meaning Art in the eyes of the youth—that is to express themselves while learning to appreciate the beauty of the world they live in."
Young Artists' Studio (YAS) is an art school for all ages that offers a variety of art programs all year-round. As part of their program, they hold exhibits to give their students a complete experience of art. ART + NATURE is the second YAS exhibit to be held at the Asian Center, the first of which was entitled SPARKS in June 2014.
ART + NATURE is sponsored by APEX Events, vMEME Contemporary Art Gallery, Young Artist Studio and the UP Asian Center. For more inquiries, visit the website of Young Artist Studio or  or contact Louise Sanchez at 981.8500 local 3580 or via email: This email address is being protected from spambots. You need JavaScript enabled to view it. . Learn more about the Asian Center museum here.

---
The Asian Center offers M.A. degrees in Asian Studies with four fields of specialization: Northeast Asia, Southeast Asia, South Asia, and West Asia. The Center also has an M.A. program in Philippine Studies that allows students to major in Philippine society and culture, Philippine foreign relations, or Philippine development studies. The Center offers a Ph.D. program in Philippine Studies in conjunction with the College of Arts and Letters and the College of Social Sciences and Philosophy. For an overview of these graduate programs, click here. The Asian Center also publishes Asian Studies: Journal of Critical Perspectives on Asia, the latest issue of which can be downloaded at the journal's website. For other news and upcoming events at the Asian Center, click here.