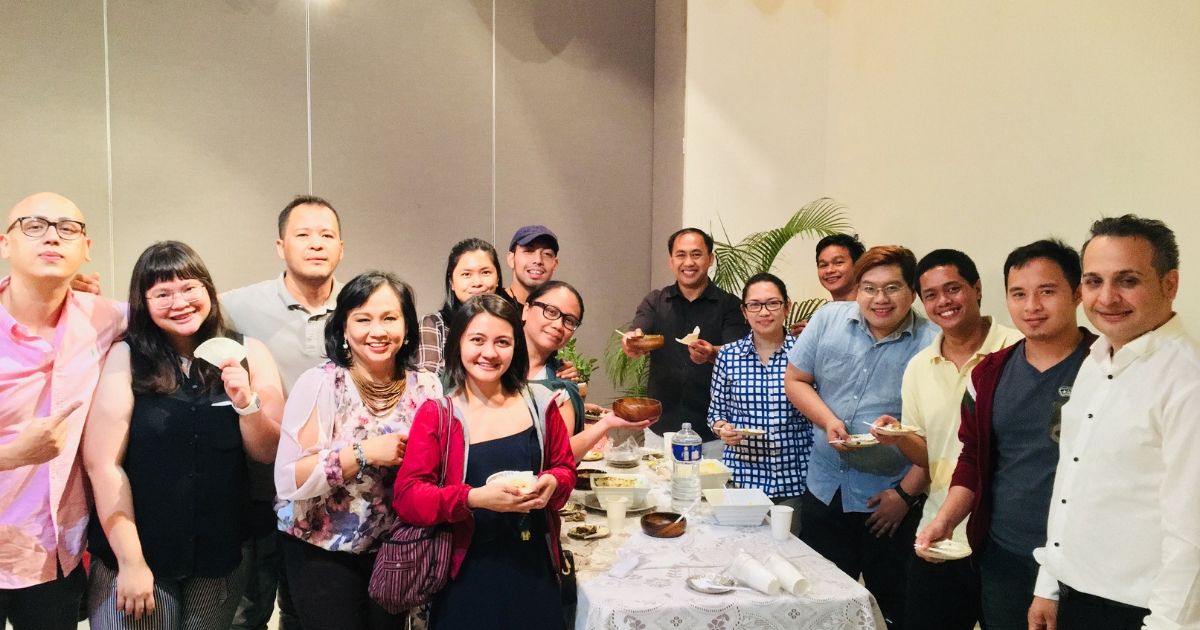 AS 280 students during a lecture and demonstration on West Asian cuisine, May 2019
---
Application Procedures for M.A. Programs
Fill out this online application form.


Submit all requirements to the Office of the College Secretary on or before the deadline. The requirements have to be submitted in person, either by you or by a representative, only on weekdays (excluding holidays or cancellation of work), 8 am to 5 pm.


Applicants who pass preliminary screening will take an aptitude exam and write two essays* (to be written in-house). Schedule of exam to be announced after application period.


Successful examinees will be interviewed by the Admissions Committee. Schedule to be announced after the examination.


Accepted applicants await further instructions/updates. The next steps can be viewed here: visit this OUR FAQ page, in particular step 4 onwards.
* While it can help to read up on Asia- or Philippine-related issues and theories, both exams test less for objective knowledge than for the depth and range of one's thinking, as well as writing aptitude (proper grammar, sentence structure, clear presentation of one's ideas, etc.).
Application Procedures for PhD Program
Please call 981 8500 local 3578 email This email address is being protected from spambots. You need JavaScript enabled to view it.