Lectures @ UP Asian Center
All our lectures and conferences and the like are free and open to the public unless otherwise stated within the press release. To receive invitations to these lectures directly to your inbox.
---
Details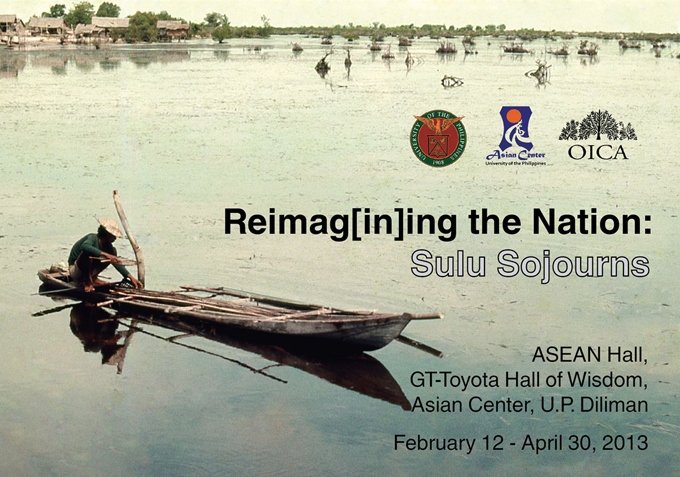 Feb. 12 - April 30, 2013
ASEAN Hall, GT Toyota Hall of Wisdom, Asian Center UP Diliman
Details
February 6, 2013 @ 6:00pm
GT-Toyota Asian Cultural Center
Responding to the intense longing for self-determination and freedom, five Filipino artists of this generation unite to redress and dig deep to the complex, bitter and sweet account of Colonialism. In a tapestry of music, video, costuming and dance sourced from the Filipino culture and life, creativity transport the artist's hope and voice to bring Colonial as a multi-sensorial and trans-cultural piece whose language speaks to a global audience.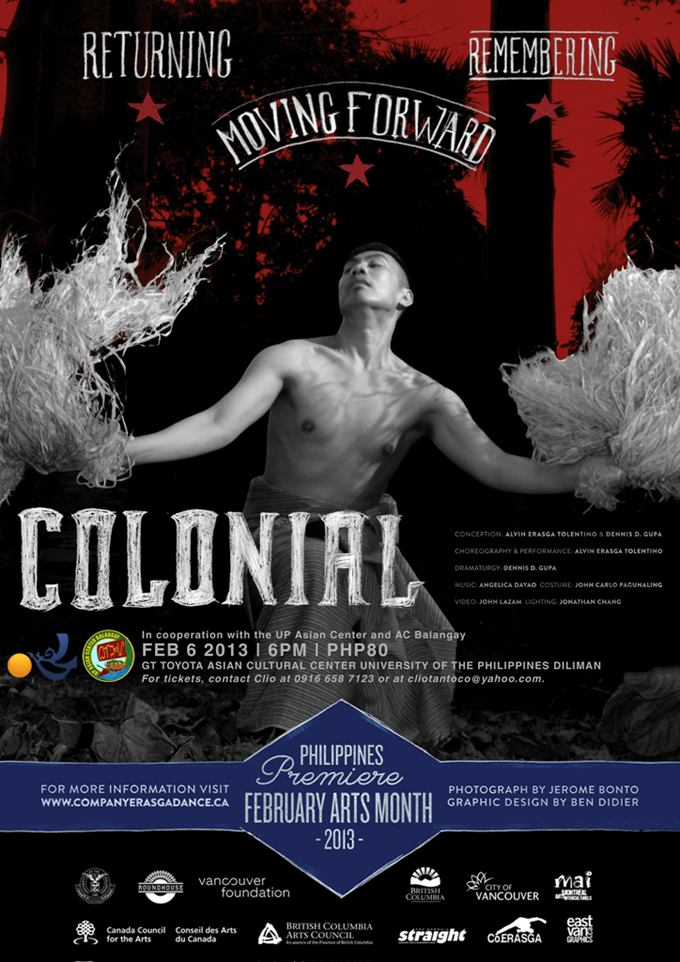 Details
October 2, 2012, 1:00-5:00pm, ASEAN Hall, GT Toyota Asian Cultural Center
Details
The opening ceremony of a photographic exhibition:
"Kizuna All Together Bayanihan: Representation of 'Tohoku'"
4:45pm, Japan Hall, GT-Toyota Asian Center Hall of Wisdom, University of the Philippines
"Reconstruction of Filipino Community in Disaster Area of Japan"
A special lecture by Dr. Wako Asato (Kyoto University)
At 5:15pm, Japan Hall, GT-Toyota Asian Center Hall of Wisdom, University of the Philippines
Details
The opening ceremony of a photographic exhibition:
"Kizuna All Together Bayanihan: Representation of 'Tohoku'"
At 4:45pm on September 13, 2012