Philippine Foreign Policy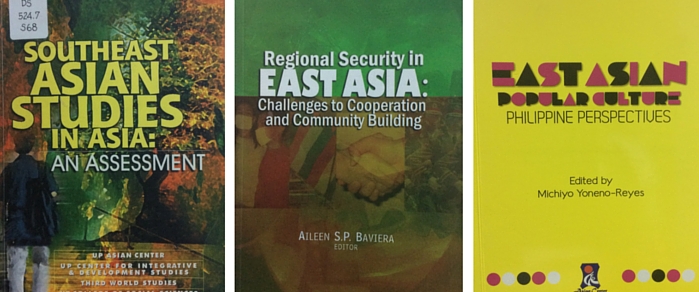 Choose the category of books you'd like to view, or scroll below to browse through our collection.
How To Purchase
Determine availability and price of chosen publication. Please visit Room 205, contact 8 918 8500 local 3586, or email

This email address is being protected from spambots. You need JavaScript enabled to view it.

If available, go to Room 205 for payment for journal + shipping fee, if applicable
If publication is available, please obtain payment slip and proceed to UP Cashier for payment.
Show Official Receipt to claim publication.
---
The West Philippine Sea: The Territorial and Maritime Jurisdiction Disputes from a Filipino Perspective
Category: Philippine Foreign Policy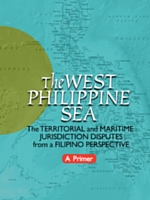 Authors: Aileen S.P. Baviera and Jay Batongbacal
Price: Free Online • Year of Publication: 2013
DOWNLOAD FREE
---
The issues..."are framed from a Filipino perspective that focuses on information.. considered to be most important and of interest to citizens of this country, rather than information that may be highlighted by...foreign authors, organizations or governments. The contents are not intended as advocacy of any particular position or policy.
Turning the Page: Challenges for Divided Nations
Category: Philippine Foreign Policy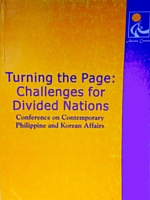 Editor: Lily Ann Polo
Price: PhP 100 • Availability: In stock
Year of Publication: 2004
TABLE OF CONTENTS • INTRODUCTION
This book takes "analyz[es] the parallel initiatives..by the governments and civil societies in the Philippines and South Korea to promote tolerance and understanding in the wake of threats to national stability in both Republics."
U.S. Military Bases in the Philippines: An Annotated Bibliography, 1947–1988
Category: Philippine Foreign Policy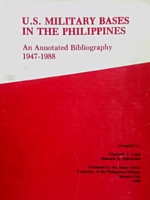 Compiled by: Elizabeth T. Urgel and Mamerta Q. Caguimbal
Price: PhP 100 | Availability: In Stock
Year of Publication: 1990
VIEW TABLE OF CONTENTS • READ INTRODUCTION
---
This book is a part of a series of annotated bibliographies on various topics of academic interest and national issues of current concern meant to be used by the public, government officials, policy planners and researchers