Read: "Banking on the Future of Asia and the Pacific: 50 Years of the Asian Development Bank"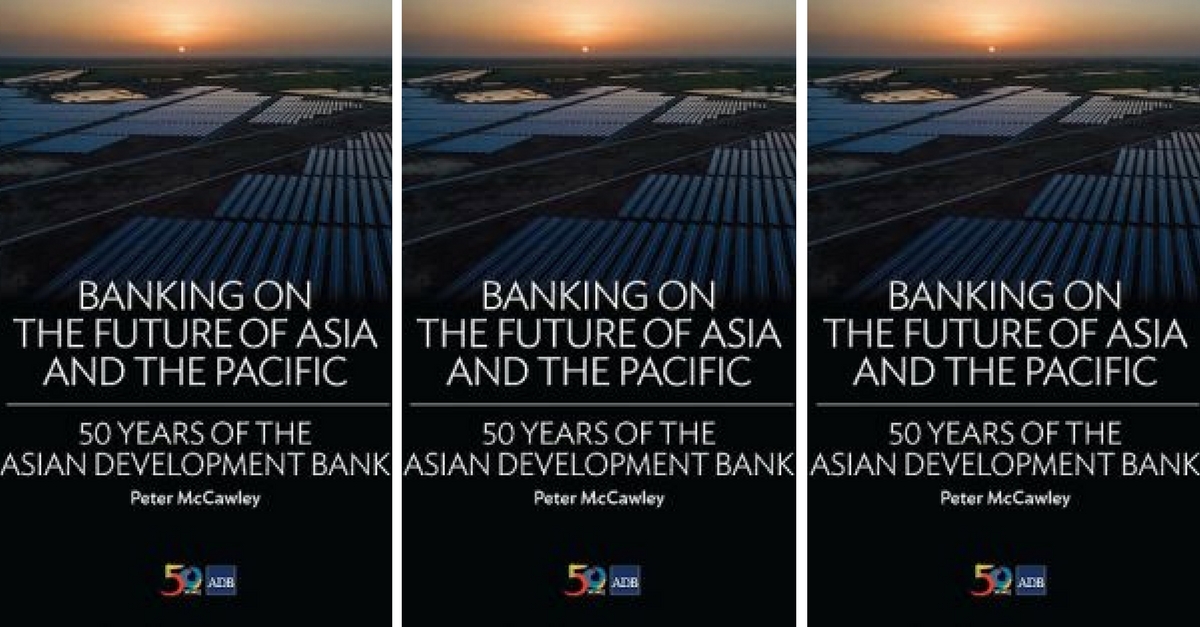 Photo: Cover of Banking on the Future of Asia and the Pacific
---
The Asian Development Bank (ADB) published a book, "Banking on the Future of Asia and the Pacific: 50 Years of the Asian Development Bank" looking back on its 50-year history leading development and change in the region. The book is free for download at the ADB website. 
ABOUT THE BOOK
In his Foreword, President and Chair of the Board of Directors of the ADB Takehiko Nakao said the book reflects on "how ADB over 50 years has responded to Asia's challenges given its unique regional perspective."
 "The unique character of this book is to look back at Asian economic history in a fair and balanced manner, from the perspective of development and based on the rich experience of ADB's interactions with countries," said Nakao. "The book contains three historical narratives: on Asia's economic development; on the evolution of the international development agenda; and on the story of ADB itself"
 The book includes the following chapters: 
Asia in the 1960s: Ferment and transformation

Establishing the Bank

Asia: Building Momentum and Facing shocks

ADB: The Character of the Bank

Asia: Transformation in the region

ADB: Toward a Broader Development Bank

Asia: Reemergence of the Region

ADB: New Members and New Regions

The Asian Financial Crisis

Asia: A New Century Dawns

ADB: The Widening Development Agenda

Asia: Growth in Uncertain times

ADB: Stronger, Better, Faster

Epilogue: Looking beyond 50 Years
ABOUT THE AUTHOR
In his profile in the book, "Peter McCawley is an economist from the Arndt-Corden Department of Economics at the Australian National University (ANU) in Canberra, who has worked on development issues in Asia and the Pacific for many years. He has a PhD in economics (1972) from the ANU.
---
 The Asian Center offers M.A. degrees in Asian Studies with four fields of specialization: Northeast Asia, Southeast Asia, South Asia, and West Asia. The Center also has an M.A. program in Philippine Studies that allows students to major in Philippine society and culture, Philippine foreign relations, or Philippine development studies. The Center offers a Ph.D. program in Philippine Studies in conjunction with the College of Arts and Letters and the College of Social Sciences and Philosophy. For an overview of these graduate programs, click here. The Asian Center also publishes Asian Studies: Journal of Critical Perspectives on Asia, the latest issue of which can be downloaded at the journal's website. For other news and upcoming events at the Asian Center, click here.