How Indonesians Made Bonifacio Their Own: His Prominence in Tan Malaka's 'Greater Indonesia'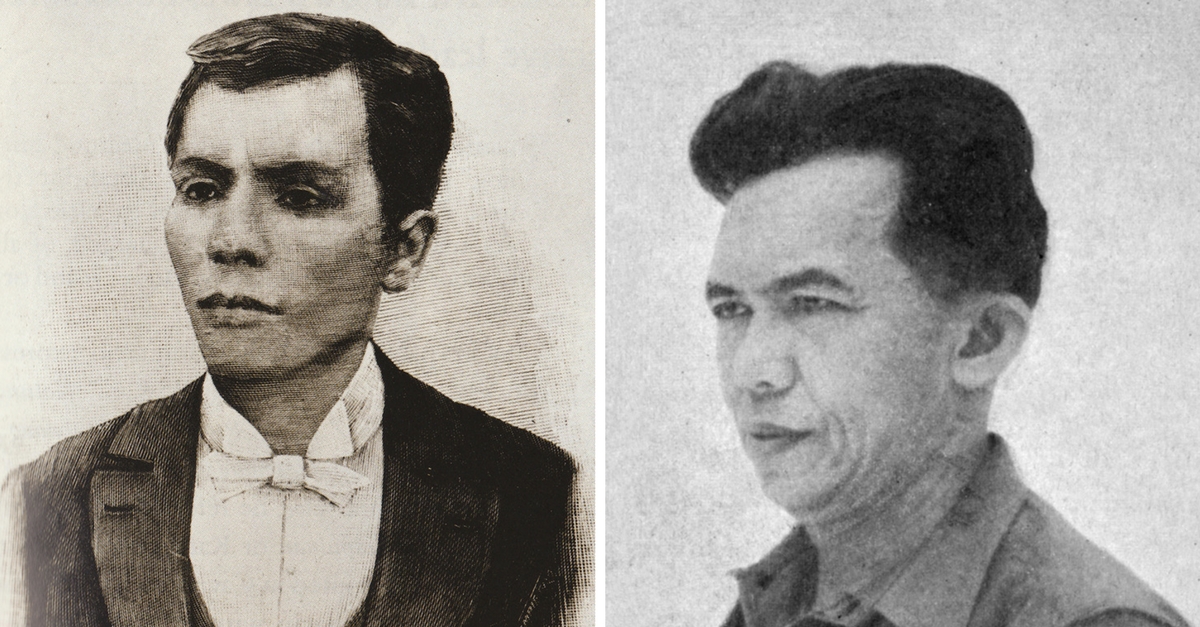 Photo (L): Andres Bonifacio; (R) Tan Malaka. Grabbed from Wikipedia.com
---
"Andres Bonifacio: Proletarian Hero of the Philippines and Indonesia" by Professor Ramon Guillermo of the Department of Filipino and Philippine Literature, University of the Philippines Diliman, was published last September 2017 in the journal, Inter-Asia Cultural Studies, Volume 18, Issue Number 3. It shows how Tan Malaka considered Bonifacio "as a hero of Indonesia….and as a hero of the proletariat in Asia and on a global level" (341). 
Below's an abstract of Professor Guillermo's article. 
The concluding chapter of Tan Malaka's (1897–1949) large philosophical work entitled Madilog: Materialisme, Dialektika, Logika contains interesting reflections on the extent and scope of the future liberated and sovereign Indonesian nation and on the concept of "Indonesian" heroism and nationality. However, most striking of all is the uppermost position he allots in his schema for Philippine national heroes such as Dr. Jose Rizal, the patriot and writer, and Andres Bonifacio, the leader and founder of the Katipunan, the most successful Philippine revolutionary anti-colonial organization. 
Both Rizal and Bonifacio are at the "summit" because "they still have a significant role to play in raising the Indonesian people from the inferiority complex caused by European colonialism." (343)
Also of note is how Tan Malaka considers both Rizal and Bonifacio as Indonesians, and the Philippines as part of "Indonesia Raya" (Greater Indonesia) (344). The inclusivity, according to Professor Guillermo, reflects Tan Malaka's belief that "Malaysia, Indonesia, and the Philippines actually formed a single nation before European colonialism tore them apart." (344). 
The full article can be accessed for a fee or via subscription at the website of Inter-Asia Cultural Studies journal published by Taylor and Francis. 
Professor Guillermo's article is "a revised version of an essay first published in a Filipino language version in: Judy Taguiwalo, Rolando B. Tolentino, Gonzalo Campoamor, Gerry Lanuza, Bienvenido Lumbera (eds), Salita ng Sandata: Bonifacio's Legacies to the People's Struggles. Quezon City, IBON, 173–183."
UPCOMING EVENTS @ UP ASIAN CENTER
---
The UP Asian Center offers M.A. degrees in Asian Studies with four fields of specialization: Northeast Asia, Southeast Asia, South Asia, and West Asia. The Center also has an M.A. program in Philippine Studies that allows students to major in Philippine society and culture, Philippine foreign relations, or Philippine development studies. The Center offers a Ph.D. program in Philippine Studies in conjunction with the College of Arts and Letters and the College of Social Sciences and Philosophy. Get an overview of these programs. The Asian Center also houses a peer-reviewed, open-access journal, Asian Studies: Journal of Critical Perspectives on Asia. It has published several books and monographs, and hosts or organizes various lectures and conferences.