Chemical Youth: Beauty, Height, Sexuality, and the Anthropology of the Filipino Body | A Symposium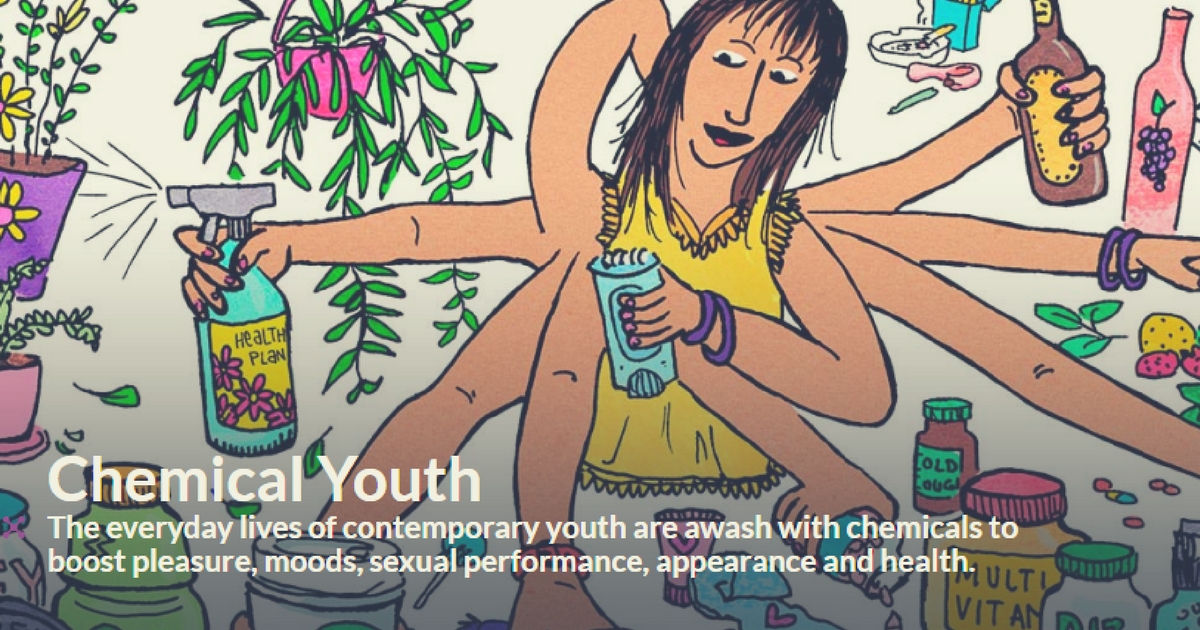 Photo: Grabbed from the Chemical Youth website
---
A symposium, "Chemical Youth," will be held on 13 February 2018, 3:30 pm, ASEAN and Japan Halls, UP Asian Center, Quezon City.  The symposium is free and open to the public, but visitors are encouraged to sign up online.
ABOUT THE SYMPOSIUM
The symposium features presentations based on the following research projects that explore the social and cultural relationships of Filipinos to their bodies. 
The Meanings and Materialities of Height in the Philippines
The projects "draws on ethnographic fieldwork in Puerto Princesa, a city on Palawan Island in the Western Philippines, as well as the social, cultural and political meanings of height in the Filipino colonial and postcolonial experience."
Beauty, Body Utility and Sexuality in the Philippines
The research "focuses on different groups of young women in the rapidly urbanizing city of Cagayan de Oro in southern Philippines, where...the practices of chemical use among young women [are treated] as a window on the frictions of modernity, on their experiences of the body, and how they imagine, negotiate and reappropriate identity."
Whitening as a Key Chemical Practice in the Philippines
"In the Philippines the grand tour of chemical lives of young people was initially conducted in Batangas, South Luzon. Subsequently the study was expanded to include fieldwork in a more remote Island, Puerto Princesa Palawan... Across these field sites, whitening emerged as a key chemical practice."
RELATED EVENTS On 13 FEB @ UP ASIAN CENTER
ABOUT KAT(H)AWAN & CHEMICAL YOUTH PROJECT
The symposium is one of four events in the UP Asian Center that will be held as part of a Kat(h)awan, a three-month Festival of Culture and Arts at the University of the Philippines Diliman. The Chemical Youth Project is "based at the University of Amsterdam and is funded by the European Research Council." The Philippine component of Chemical Youth was done in partnership with the Department of Anthropology, University of the Philippines Diliman.The project descriptions above are lifted directly from the website. 
VENUE, VICINITY MAP & INQUIRIES
Please view this vicinity map for directions, and kindly email  This email address is being protected from spambots. You need JavaScript enabled to view it.  or call 9241881. 
---
The UP Asian Center offers M.A. degrees in Asian Studies with four fields of specialization: Northeast Asia, Southeast Asia, South Asia, and West Asia. The Center also has an M.A. program in Philippine Studies that allows students to major in Philippine society and culture, Philippine foreign relations, or Philippine development studies. The Center offers a Ph.D. program in Philippine Studies in conjunction with the College of Arts and Letters and the College of Social Sciences and Philosophy. Get an overview of these programs. The Asian Center also houses a peer-reviewed, open-access journal, Asian Studies: Journal of Critical Perspectives on Asia. It has published several books and monographs, and hosts or organizes various lectures and conferences.