"Between Area, Empire, and Transnation:" UP Asian Center Staff Presents Paper in Busan Conference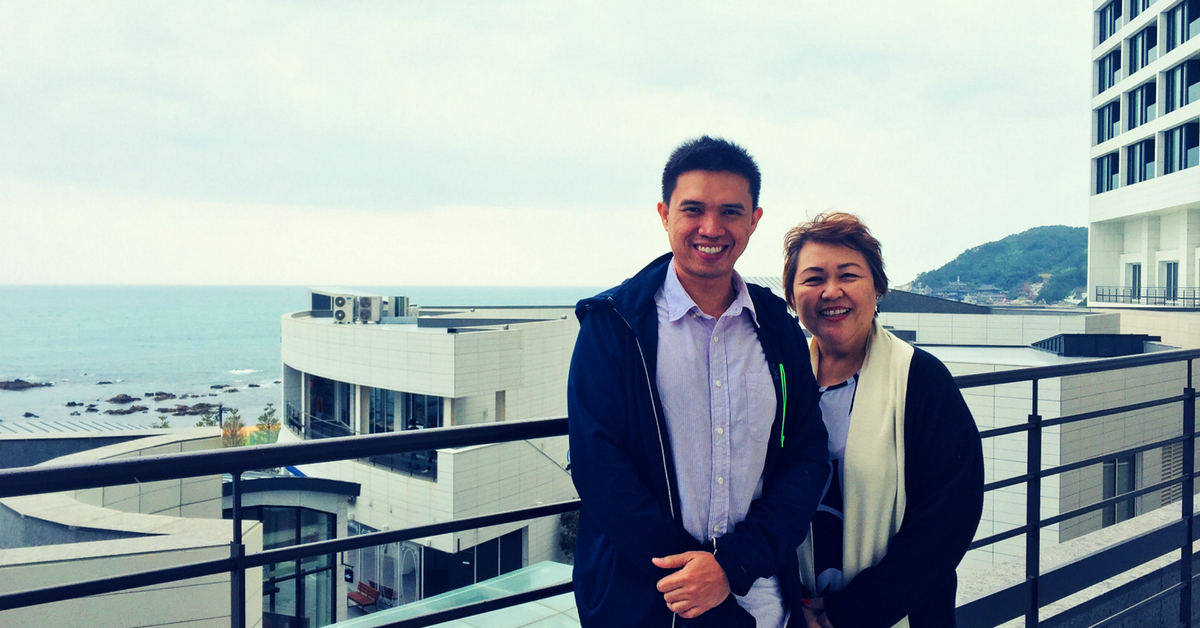 Photo: The presenter, Mr. Nolasco, and his discussant, Professor Maris Diokno of the UP Department of History
---
Mr. Janus Nolasco, University Researcher @ UP Asian Center, delivered a presentation, "Somewhere Between Area, Empire, and Transnation: The Transformation of Area Studies in the 21st Century," at the 2018 International Conference of the Institute of Southeast Asian Studies, Busan University of Foreign Studies, held from 11 to 12 May 2018 at the Busan University of Foreign Studies, Busan, Republic of Korea.   
ABSTRACT/HIGHLIGHTS
In this paper, Mr. Nolasco argues "how the collective reflections of Filipino-American scholars on empire, migration, diaspora, and identity, along with global, transpacific, and transnational perspectives, point to the consolidation and viability of the transnational/transpacific as an area, which spans both the United States and the Philippines, and by extension Southeast Asia. This reconstitution, I believe, addresses the criticisms, problems, and pitfalls of area studies, as well as possible objections over my attempt to straddle and bring into dialogue area studies, (Asian-)American studies, and transnational historiography."
Mr. Nolasco also notes that "area studies as an academic program did decline [in the United States], but its "area" thrust shifted to, and combined with, other areas of inquiry. Of course, Southeast Asian Studies programs still exist, but its area impulse thrives as well in Asian-American and ethnic studies departments. While scholars in these fields are not trained as, or see themselves as, area studies specialists, they have yielded much work that could well be construed as, or at least, dovetails with the concerns of Area Studies."
PARTICIPANTS FROM UP DILIMAN
Serving as discussant of Mr. Nolasco's paper was Professor Maria Serena Diokno of the UP Department of History. Mr. Nolasco's was one of seven presentations by faculty/lecturers from the University of the Philippines Diliman.  
"Local Contributions to Southeast Asia Political Science: Indigeneity and Hybridity in Knowledge Formulation and Theory Formation" by Dr. Aries Arugay (Department of Political Science)


"One Salt Water: Asian Emporium in Old Manila" by Dr. Cynthia Zayas (Center for International Studies)


"Formation of ASEAN Identities among Youth in the Philippines" by Kyung-Ming Bae (UP Korea Research Center)


"Teaching the Intangible Cultural Heritage of Southeast Asia" by Dr. Amparo Umali III (Center for International Studies)


"Teaching the Europe-Meets-Southeast-Asia Encounter to Filipinos" by Dr. Wystan de la Peña (Center for International Studies)



"Sarap, Sedap, Aroy Mak: Teaching and Tasting Southeast Asian Gastronomy" by Raymond Macapagal (Center for International Studies)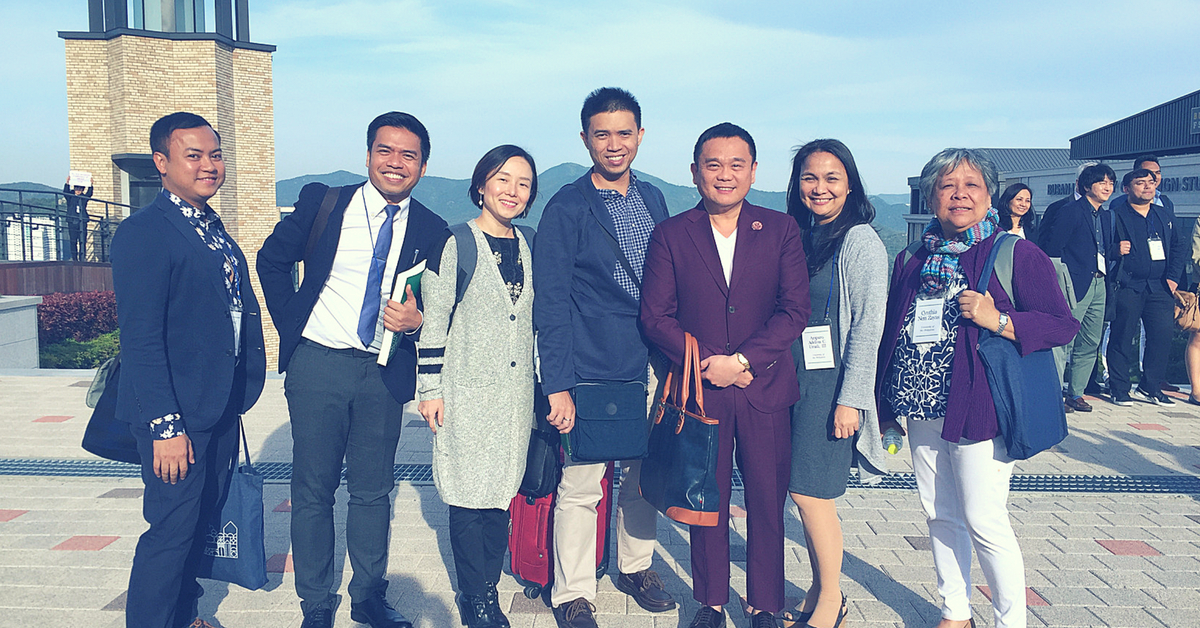 Photo (L–R): Raymond Macapagal; Aries Arugay; Kyung Ming Bae; Janus Nolasco; Jovy Peregrino; Amparo Umali III; Cynthia Zayas
---
Also taking part in the conference is Asian Center alumni, Rommel Curaming, who is now teaching at the University of Brunei Darussalam. He presented, " From Southeast Asian Studies to ASEAN Studies: What's In the Name Change?" Dr. Zayas, an alumna of the UP Asian Center, moderated a presentations of the panel from the Center for International Studies, UP Diliman). 
The theme of the conference was Alternative Approaches in Southeast Asian Studies: Compounding Area Studies and Cultural Studies. As part of the conference, the conference presenters and discussants visit the ASEAN Culture House in Busan.
ABOUT THE PRESENTER
Mr. Nolasco is also Managing Editor of Asian Studies: Journal of Critical Perspectives on Asia. He has a BA in Comparative Literature from UP Diliman and majored in West Asian Studies for MA in Asian Studies @ UP Asian Center. His research interests include West Asian history, especially in the pre-modern era; East-West historical-cultural linkages; Islamic law, theology, and philosophy; literature; philosophy; and Philippine popular culture. His essays have appeared in The Manila Review and the Kyoto Review of Southeast Asia. 
---
The Asian Center offers M.A. degrees in Asian Studies with four fields of specialization: Northeast Asia, Southeast Asia, South Asia, and West Asia. The Center also has an M.A. program in Philippine Studies that allows students to major in Philippine society and culture, Philippine foreign relations, or Philippine development studies. The Center offers a Ph.D. program in Philippine Studies in conjunction with the College of Arts and Letters and the College of Social Sciences and Philosophy. For an overview of these graduate programs, click here. The Asian Center also publishes Asian Studies: Journal of Critical Perspectives on Asia, the latest issue of which can be downloaded at the journal's website. For other news and upcoming events at the Asian Center, click here.