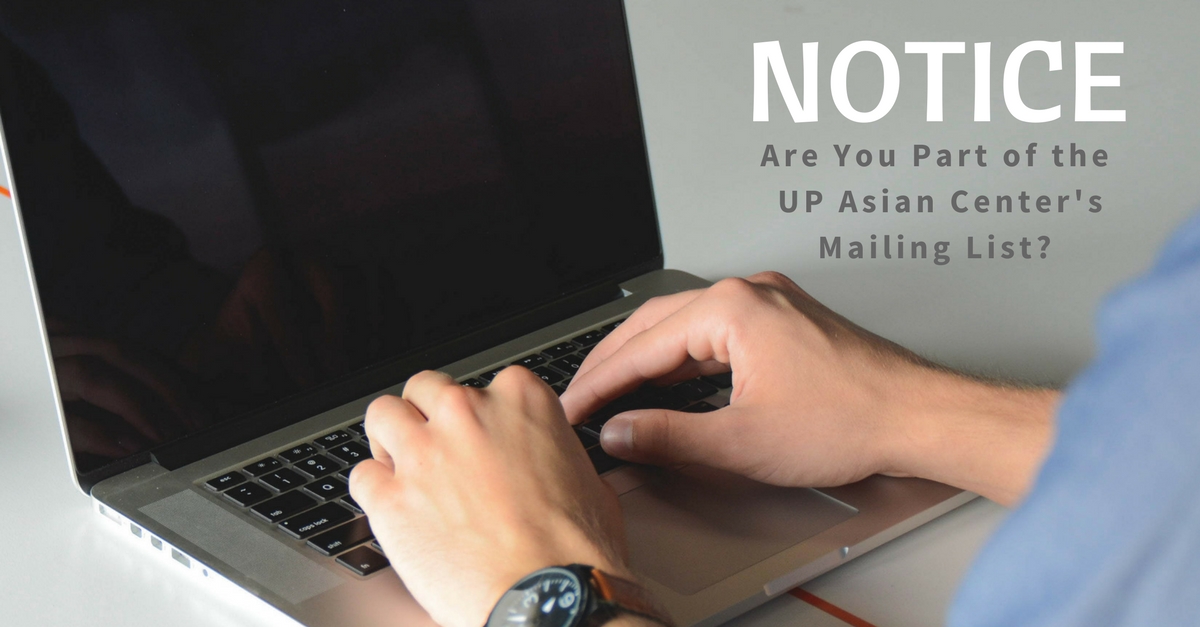 DATA PRIVACY COMMITTEE and PRIVACY FOCAL PERSON
The University of the Philippines has designated Privacy Focal Persons for each major academic unit. For the UP Asian Center, the Privacy Focal Person is Atty Gonzalo Sanchez.
---
SCOPE of the DATA PRIVACY ACT
The functions of the UP Asian Center are subject to the provisions of the Data Privacy Act. These functions include the collection, storage, retrieval, editing, transmission, and disposal of the following:
• Personnel records and transactions (staff and faculty)
• Student records
• Student applicants' records
• Applicants for positions
• Mailing lists on graduate program application, job opportunities, lectures and conferences
Under the law, the UP Asian Center is mandated to protect regulate unauthorized (including third-party) access to, and disclosure of, personal and sensitive personal information. The Data Privacy Act also stipulates Data Subject Rights and Responsibilities. Data subject refers to a person from whom data is collected. One of these rights is the right to access, which mandates that data subjects have the right to know where and how information is stored by the UP Asian Center.
To learn more about the University's privacy policies, kindly visit UP's Data Privacy Portal.
---
HOW WE STORE AND WHO ACCESS YOUR DATA
---
INQUIRIES
For questions, clarifications, and complaints, please email
This email address is being protected from spambots. You need JavaScript enabled to view it.

or call 981.8500 local 3586.
Page first created 3 September 2019; Last updated 8 June 2022; 21 May 2021; 3 March 2019

---
The Asian Center offers M.A. degrees in Asian Studies with four fields of specialization: Northeast Asia, Southeast Asia, South Asia, and West Asia. The Center also has an M.A. program in Philippine Studies that allows students to major in Philippine society and culture, Philippine foreign relations, or Philippine development studies. The Center offers a Ph.D. program in Philippine Studies in conjunction with the College of Arts and Letters and the College of Social Sciences and Philosophy. Get an overview of these graduate programs. The Asian Center also publishes an open-access, peer-reviewed journal, Asian Studies: Journal of Critical Perspectives on Asia.