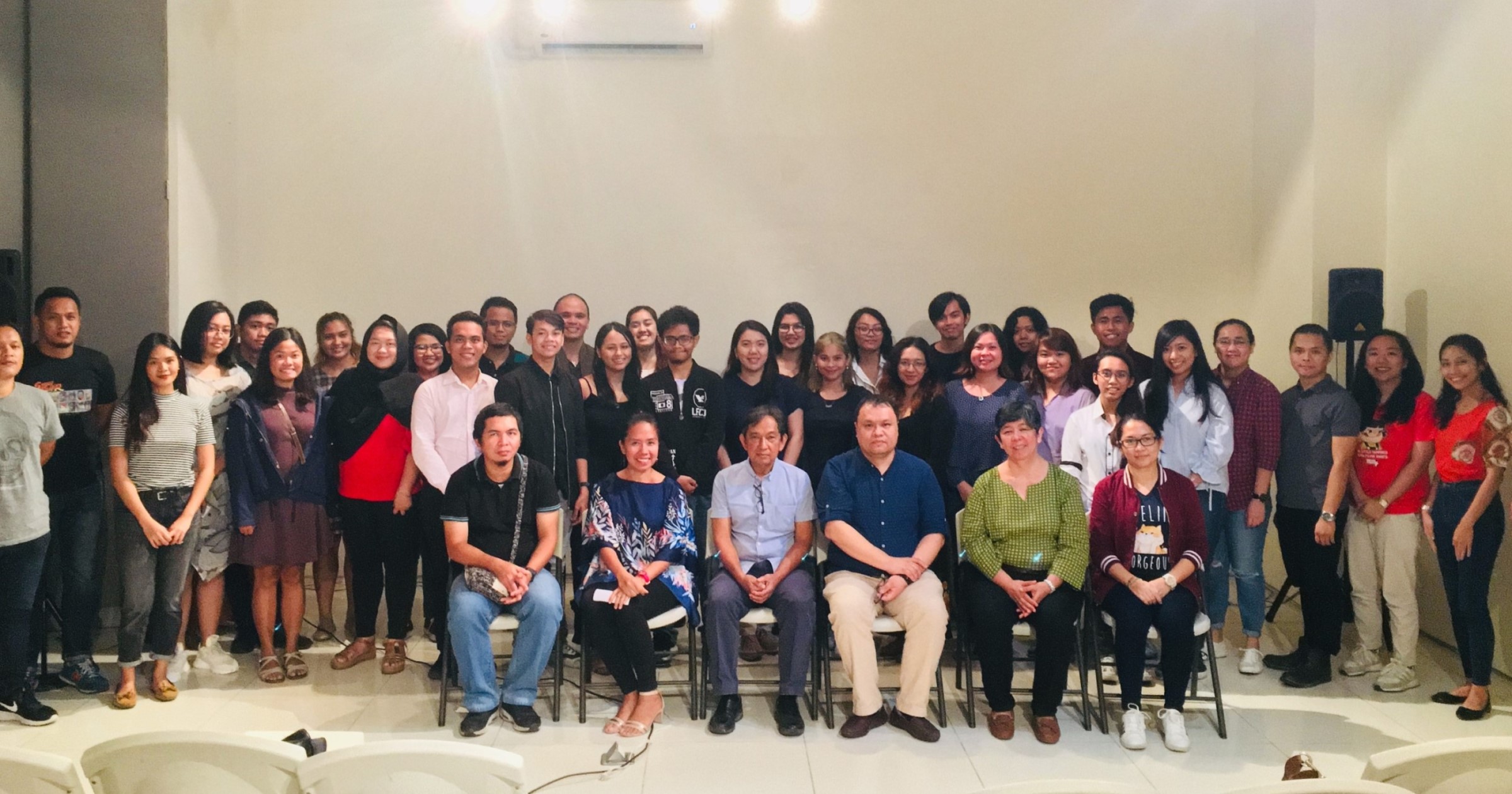 Asian Center faculty and students, July 2019
---
Because of COVID-19, inquiries and follow-ups will only be entertained online. No on-site transactions will be conducted.
Phone and Email Directory
Dean

College Secretary
and Head of Tri-College Secretariat


Henelito A. Sevilla, Jr., PhD
Room 201, 63.2.8981.8500 local 3577


This email address is being protected from spambots. You need JavaScript enabled to view it.

Room 204, Prof. Rolando Talampas
63.2.8981.8500 local 3578


This email address is being protected from spambots. You need JavaScript enabled to view it.

Assistant to the Dean
for Academic Affairs

Assistant to the Dean
for Cultural Affairs


To follow

To follow


UP Asian Center


Asian Center Coordinator
Tri-College PhD Program

To follow

To follow
---
Phone and Email Directory (Staff)
Office of the Dean

Administrative Officer

Room 202, Miccah Frayna
63.2.8981.8500 local 3577


This email address is being protected from spambots. You need JavaScript enabled to view it.

Room 105, Lilia Marquez
63.2.8981.8500 local 3580


This email address is being protected from spambots. You need JavaScript enabled to view it.

Office of the College Secretary
(Admissions/Enrollment, etc.)


Secretariat, Tri-College
PhD Philippine Studies Program

Room 203, Robert Silleza/
Avel Golondrina
63.2.8981.8500 local 3578


This email address is being protected from spambots. You need JavaScript enabled to view it.





Supply Officer

Facilities/Rentals
(Auditorium/Seminar Room)

Room 105, Beth Mojado
63.2.8981.8500 local 3580


This email address is being protected from spambots. You need JavaScript enabled to view it.

Room 105 c/o JR Sanchez
63.2.8981.8500 local 3580


This email address is being protected from spambots. You need JavaScript enabled to view it.

Research, Publications, Information Offices

Library

Room 205, Janus Nolasco/
Danae Pantano
63.2.8981.8500 local 3586


This email address is being protected from spambots. You need JavaScript enabled to view it.

Room 209, Alessandra Gumba,
Faith Rayel, Jonjon Katigbak
63.2.8981.8500 local 3579


This email address is being protected from spambots. You need JavaScript enabled to view it.

Museum

Room 105, Katrina Yap
63.2.981.8500 local 3580


This email address is being protected from spambots. You need JavaScript enabled to view it.
Office Hours and Address

The offices of the Asian Center are open Mondays through Fridays, 8 a.m. to 5 p.m. The Library is open from 8 am to 6 pm (no lunch break).
Our office is at Hall of Wisdom, GT-Toyota Asian Cultural Center, Asian Center, University of the Philippines, Magsaysay Avenue corner Katipunan Avenue, Diliman, Quezon City, Philippines 1101.
Anonymous Feedback: Complaints, Commendations, and Comments
Social Media and Mailing List

You may also contact us via Facebook, Twitter, or Instagram. Kindly Like/follow these accounts to receive news and other updates.
You may also sign up for our mailing list to receive news, updates, and invitations to lectures, conferences, and the like. View privacy policy.
Vicinity Map
Please note that vehicles entering the GT-Toyota Asian Cultural Center grounds can only do so via the gate on Magsaysay Avenue that is near a UP guardhouse and a few meters away from Katipunan Avenue. A small gate for pedestrians on Guerrero St., which lies across the College of Law parking lot and a few meters away from a waiting shed, where the Ikot jeepney, and jeepneys from Philcoa and SM North pass by. View an entire map of the UP Diliman campus.