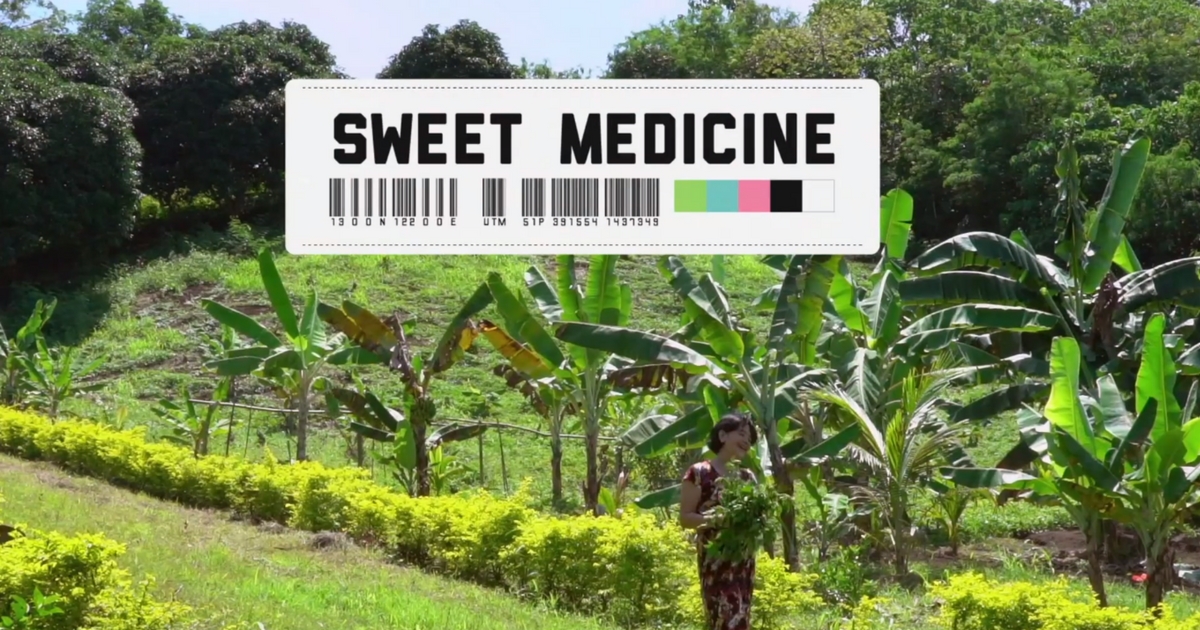 "Sweet Medicine," a documentary film on the marketing and consumption of a popular herbal medicine in Palawan, Philippines, will be shown on 13 February 2018, 6:00 pm, at the UP Asian Center, Quezon City. The viewing is free and open to the public, but visitors are encouraged to sign up online.
SYNOPSIS
"Meet Leo, a dealer of First Vita Plus, a multilevel marketing company in the Philippines that sells 'herbal food supplements.' Despite being a philosophy scholar, Leo still needs supplemental income. Sweet Medicine shows how in old-world island Palawan, where one third of families live below the poverty line and have bad acces to sufficient nutrition and healthcare, Leo tries to convince people to buy First Vita Plus.
"To treat and prevent all health conditions and make for a better life." Charismatic officials of the company suggest that Leo can become a millionaire if he works relentless in recruiting new dealers and selling the product, while the government warns that the food supplements have no proven therapeutic value, and that they lack facilities to guarantee quality of these products. Yet First Vita Plus keeps growing just as Leo keeps believing."
ABOUT THE DOCUMENTARY
"Filmed by a local camera crew in Palawan the Philippines, this film follows the lives of those involved with First Vita Plus, a multilevel marketing company that sells a popular herbal medicine in the Philippines. While demonstrating its promised therapeutic values, this film also reveals the widely used herbal product to be problematic for those selling and using it in more ways than one.
This ethnographic documentary, produced by Anita Hardon and directed by Juul Op den Kamp, is a cinematic translation of Anita's fieldwork in Palawan, the Philippines as part of her Chemical Youth project. It is the first cinematic translation of a four-year research by the 'ChemicalYouth project and funded by European Research Council and shot with a local crew."
The showing is organized by the UP Department of Anthropology as part of Diliman Month. The descriptions above are lifted directly from the director's website and that of the University of Amsterdam. 
RELATED EVENTS On 13 FEB @ UP ASIAN CENTER
---
The UP Asian Center offers M.A. degrees in Asian Studies with four fields of specialization: Northeast Asia, Southeast Asia, South Asia, and West Asia. The Center also has an M.A. program in Philippine Studies that allows students to major in Philippine society and culture, Philippine foreign relations, or Philippine development studies. The Center offers a Ph.D. program in Philippine Studies in conjunction with the College of Arts and Letters and the College of Social Sciences and Philosophy. Get an overview of these programs. The Asian Center also houses a peer-reviewed, open-access journal, Asian Studies: Journal of Critical Perspectives on Asia. It has published several books and monographs, and hosts or organizes various lectures and conferences.