Philippine Foreign Policy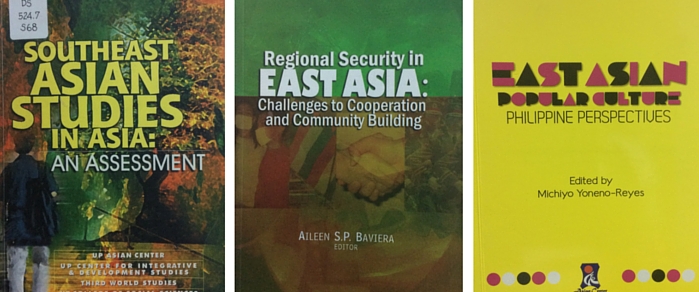 Choose the category of books you'd like to view, or scroll below to browse through our collection.
How To Purchase
Determine availability and price of chosen publication. Please visit Room 205, contact 8 918 8500 local 3586, or email

This email address is being protected from spambots. You need JavaScript enabled to view it.

If available, go to Room 205 for payment for journal + shipping fee, if applicable
If publication is available, please obtain payment slip and proceed to UP Cashier for payment.
Show Official Receipt to claim publication.
---
Philippines and Asia: A Bibliography on Philippine Foreign Policy and Foreign Relations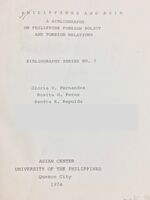 Author: Gloria Fernandez, Rosita Perez, Sandra Repulda, and Normita G. Recto
Price: N/A | Availability: Out of Stock
Year of Publication: 1974
Philippine-Iran Relations: 50 Years and Beyond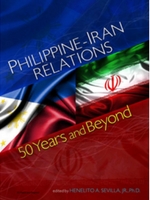 Author: Henelito Sevilla, Jr., Ph.D. (Editor)
Price: Free (Online) | Availability: Online and Free
Year of Publication: 2017
TABLE OF CONTENTS • DOWNLOAD FREE
The book reflects on the diplomatic history, academic exchanges, and the cultural, political and developmental linkages between Iran and the Philippines.
U.S. Military Bases in the Philippines: An Annotated Bibliography, 1947–1988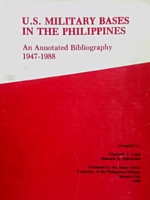 Compiled by: Elizabeth T. Urgel and Mamerta Q. Caguimbal
Price: PhP 100 | Availability: In Stock
Year of Publication: 1990
VIEW TABLE OF CONTENTS • READ INTRODUCTION
This book is a part of a series of annotated bibliographies on various topics of academic interest and national issues of current concern meant to be used by the public, government officials, policy planners and researchers
A Cold War Alliance: Philippine-South Korean Relations, 1948–1971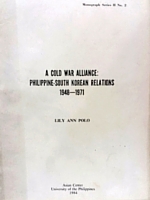 Author: Lily Ann Polo
Price: PhP 100 | Availability: In Stock
Year of Publication: 1984
TABLE OF CONTENTS • PREFACE and FOREWORD • INTRODUCTION
The work covers "the initial establishment of relations between the Philippines and the South Korean Republic in 1948, to the period f a trend towards the multi-polarization in the East Asian region in the 1970s."
The Philippines and South Korea: Strengthening the Partnership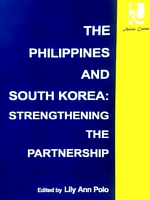 Editor: Lily Ann Polo
Price: PhP 150 | Availability: In Stock
Year of Publication: 1998
TABLE OF CONTENTS • EDITOR'S INTRODUCTION
This book features the works of "Korean and Filipino scholars, government officials, representatives of government and private agencies and corporations concerned with contemporary Korean affairs and Philippine-South Korean relations."