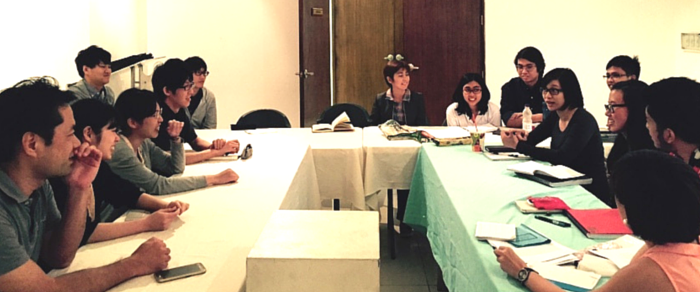 Photo: Students from UP Asian Center and Kyoto University, Asian Center file photo.

---
Several students of the UP Asian Center and Kyoto University exchanged views in a dialogue last 17 February 2016 at the ASEAN Hall, GT-Toyota Asian Cultural Center, Asian Center, University of the Philippines Diliman.
The discussion ranged from topics on perceptions towards the Chinese community in the Philippines and Japan, views on the East China Sea and West Philippine Sea disputes, including the growing public support for the amendment of the Article 9 of the Japanese Constitution, and opinions on China as a rising power.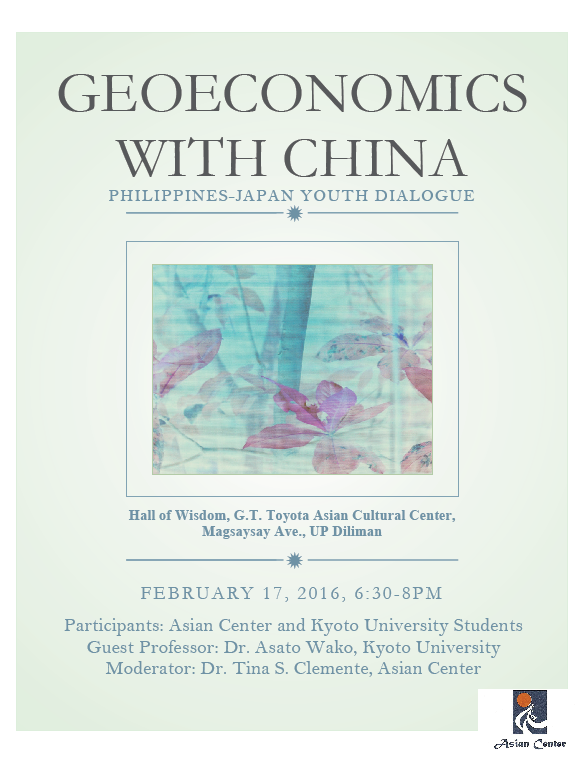 The dialogue also became a venue for students to exchange ideas and information on the history, culture, and society of the their respective countries. They discussed each other's perspectives on the most salient points in the history of Philippines-Japan relations, including the Japanese occupation of the Philippines during the World War II, as well as how Japan's soft power is changing Filipinos' perception of Japan—from that of a colonizer to an ally.
Dr. Tina Clemente, Associate Professor at the UP Asian Center, organized and moderated the dialogue as part of the AS 235.1 class (Social and Economic Development in China). The Kyoto University Delegation was headed by Dr. Wako Asato, Associate Professor at the Graduate School of Letters, Kyoto University.
---
The Asian Center offers M.A. degrees in Asian Studies with four fields of specialization: Northeast Asia, Southeast Asia, South Asia, and West Asia. The Center also has an M.A. program in Philippine Studies that allows students to major in Philippine society and culture, Philippine foreign relations, or Philippine development studies. The Center offers a Ph.D. program in Philippine Studies in conjunction with the College of Arts and Letters and the College of Social Sciences and Philosophy. For an overview of these graduate programs, click here. The Asian Center also publishes Asian Studies: Journal of Critical Perspectives on Asia, the latest issue of which can be downloaded at the journal's website. View recent and upcoming Lectures & Conferences and read other News & Announcements.Join our mailing list to receive invitations to lectures, conferences, etc.