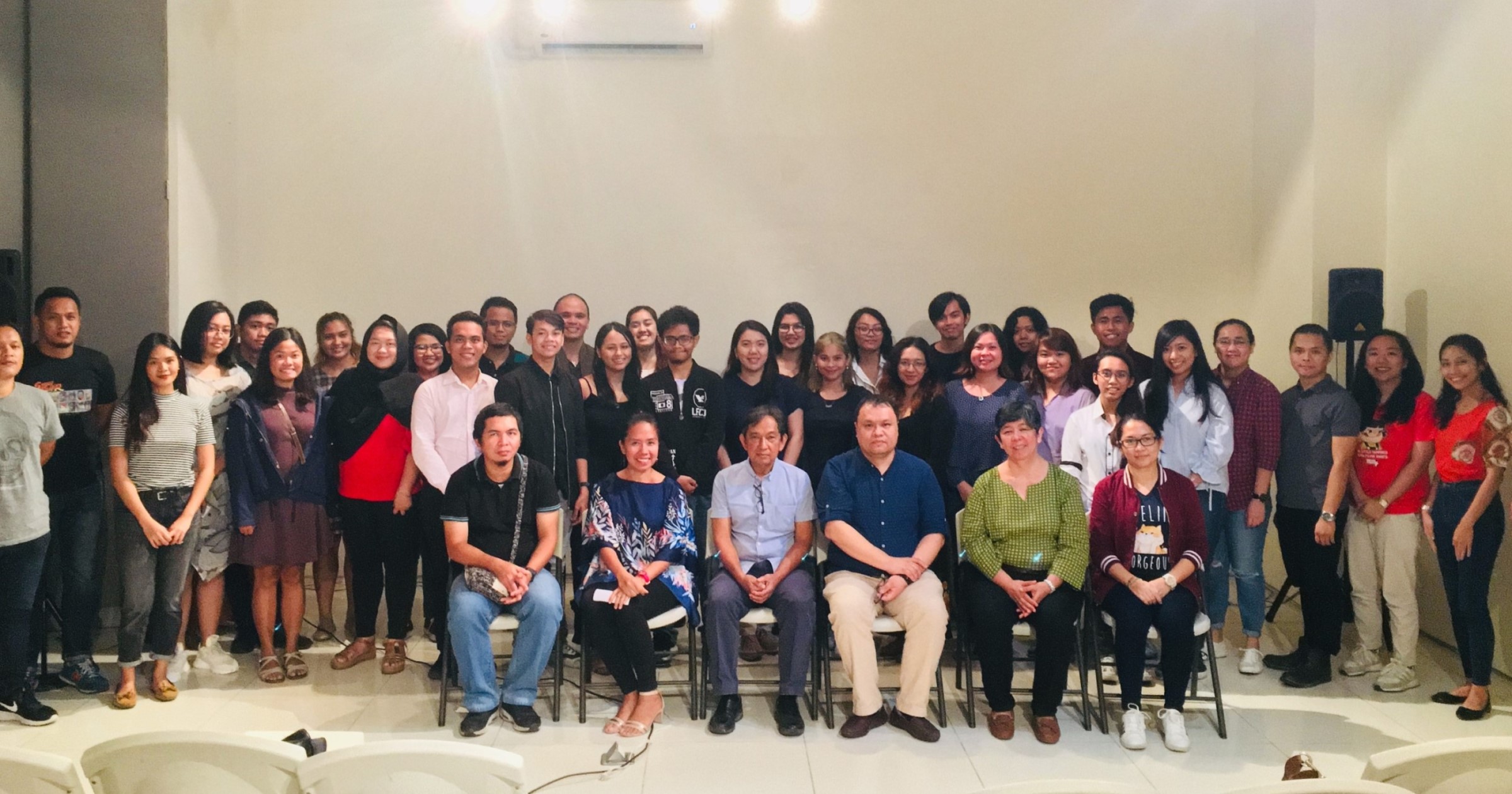 Thirty-one new graduate students of the UP Asian Center undertook an orientation last 27 July 2019, 2:30 pm–5:00 pm, at the Philippines Hall, Hall of Wisdom, Asian Center, University of the Philippines Diliman.
During the orientation, Dean Joefe Santarita formally welcomed and advised the students on the rigors of graduate school, and introduced the staff of the UP Asian Center. Prof. Rolando Talampas, Associate Professor and College Secretary, explained UP's and the Asian Center's policies regarding admissions, attendance, student performance, and general rules and regulations.
Ms. Eustaquia Landa, Head Librarian, covered library rules, schedules, and regulations. Mr. Janus Nolasco, Information Officer, discussed the contents of the website, the publications of the UP Asian Center, and gave a brief primer on data privacy. Rebecca Verzola, president of the Asian Center Student Organization (ACSO), invited the new students to join the ACSO.
The students are taking up the four different MA programs of the UP Asian Center:
Master of Arts in Asian Studies (thesis)
Master in Asian Studies (non-thesis)
Master of Arts in Philippine Studies (thesis)
Master in Philippine Studies
To learn more about these programs, please visit our Academics and/or Admissions pages. The orientation was facilitated by Drs. Noel Moratilla and Michelle Palumbarit, Assistant Professors at the UP Asian Center.


---
The UP Asian Center offers M.A. degrees in Asian Studies with four fields of specialization: Northeast Asia, Southeast Asia, South Asia, and West Asia. The Center also has an M.A. program in Philippine Studies that allows students to major in Philippine society and culture, Philippine foreign relations, or Philippine development studies. The Center offers a Ph.D. program in Philippine Studies in conjunction with the College of Arts and Letters and the College of Social Sciences and Philosophy. For an overview of these graduate programs, click here. The Asian Center also publishes Asian Studies: Journal of Critical Perspectives on Asia, the latest issue of which can be downloaded at the journal's website. For other news and upcoming events at the Asian Center, click here.