The Asian Center Blog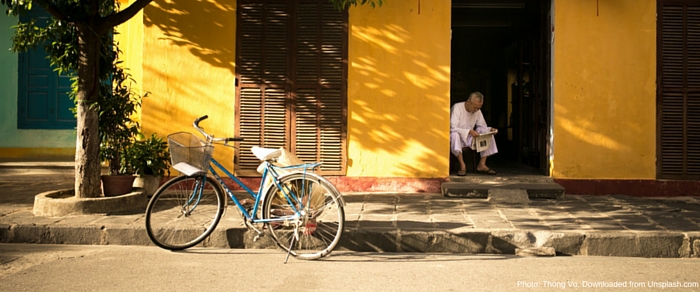 The Asian Center Blog, provisionally titled such, features the following content, including but not limited to: excerpts of reviews of books, essays, films, and other Asia-related media from third-party websites; reviews of such content from Asian Center staff or faculty; announcements of Asian Studies conferences, etc. 
Please note that by posting third-party content, the UP Asian Center does not necessarily entail an endorsement of, or agreement with (or otherwise) said content and/or its creators, organizers, publishers, and the like. Neither are the views expressed in such content necessarily a representation of the views of the UP Asian Center or its faculty or staff. They are featured here as Asian Studies-related material and are posted solely for information-dissemination purposes. 
---
Details
What will be the implication of the pivot to China on our trade and investment policies and in particular the government's engagement on FTA negotiations? Newly appointed envoy to China, Chito Sto. Romana, will share his insights on the challenges and prospects for the Philippines given this economic pivot to China in the discussion "Decoding the Pivot to China: A conversation with Ambassador Chito Sto. Romana" on 9 November 2016; 1-4pm at the PRRM conference room, 56 Mother Ignacia corner Dr. Lascano St. Quezon City. 
Details
The 5th Biennial International Conference of the Japanese Studies Association in Southeast Asia will be held from 15 to 16 December 2016 at Radisson Blu Cebu, Cebu City, Philippines. The theme of the conference is ASEAN and Japanese Studies: Futures and Critical Approaches. The conference is open to the public (non-paper presenters) but is subject to pre-registration and pre-payment via Metrobank. For details, click on the link below.
Details
The Academy of Korean Studies runs the "AKS Fellowship Program for Korean Studies" in order to provide international scholars and doctoral candidates with an opportunity to carry out their research (dissertation research). 
Details
Jom rip sua (formal greeting in Khmer). It's not everyday that we get to know how a citizen from a fellow ASEAN state sees the Philippines. He writes, "[l]anding at night at the Ninoy Aquino International Airport, I witnessed, from the plane, the candle-like lights of the city. This spectacular image signaled to me that something big was lying ahead and I had to be ready for it. As I took a taxi from the airport to a hostel in Mandaluyong, I noticed the metropolitan development of the city, something I'd never experienced in my country, Cambodia. Skyscrapers, flyovers, mega structures, and business centers were being built everywhere. Traffic was considered quite tolerable until my ever-smiling taxi driver told me it was only because I arrived here on a weekend when most roads were normally free. I smiled at him and said, "Let's see.""