The Asian Center Blog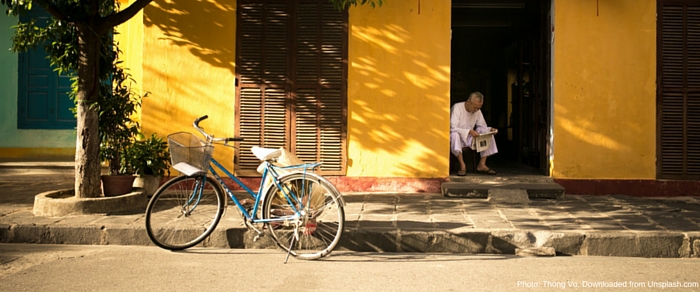 The Asian Center Blog, provisionally titled such, features the following content, including but not limited to: excerpts of reviews of books, essays, films, and other Asia-related media from third-party websites; reviews of such content from Asian Center staff or faculty; announcements of Asian Studies conferences, etc. 
Please note that by posting third-party content, the UP Asian Center does not necessarily entail an endorsement of, or agreement with (or otherwise) said content and/or its creators, organizers, publishers, and the like. Neither are the views expressed in such content necessarily a representation of the views of the UP Asian Center or its faculty or staff. They are featured here as Asian Studies-related material and are posted solely for information-dissemination purposes. 
---
Details
(Reposting an article published in the Asia Pacific Pathways to Progress Foundation Inc) The UP Institute for Maritime Affairs and Law of the Sea (IMLOS) released its case digest and summary of findings on The Republic of the Philippines vs. The People's Republic of China, Case No. 2013-19 in the Permanent Court of Arbitration before the Arbitral Tribunal constituted under UNCLOS Annex VII  awarded last 12 July 2016. Also attached are the IMLOS compiled statements from foreign countries to the South China Sea Dispute regarding the arbitration award.
Details
Migration has always played an integral role in the formation of histories and societies. And for Dr. Eduardo Climaco Tadem of the UP Asian Center, that phenomenon is a matter scholarly interest as it is of personal and family history. In an essay published in the Inquirer, Dr. Tadem reflects on three Teduray sisters—his great-grandparents—who made a perilous journey from Cotabato to Zamboanga in the late 1880s. Their story offers a small window into Mindanao's social history, one that involves migration, religious conversion, and late-nineteenth century anticolonial politics. 
Details
The UP Department of Linguistics, in partnership with The Academy of Korean Studies, will be holding the first Korean Studies Workshop for Academics on 20–22 July 2016. Below is a brief description of the workshop.
On the fifth year of PKSS, the University would like to organize its first special workshop for academicians this July 2016. With the purpose of encouraging Korean Studies scholars in the Philippines to produce research in the field, the workshop aims to help Filipino Korean Studies graduate-level students, researchers, and scholars to develop their ongoing research works into publishable manuscripts for submission to journals in the country and/or abroad. The organizers hope that these research works would deepen the Filipino academicians' awareness, understanding and knowledge of Korea and Korean Studies, and encourage them to challenge or integrate the concepts and ideas promoted by these researches as they develop their own Korean Studies curriculum and produce comparative research in their own institutions.
Details
Michael Puett and Christine Gross-Loh discuss what Chinese philosophy has to teach us about the art of daily living. Below is the opening paragraph of their essay published in the Guardian on 9 April 2016.  
People are often surprised to learn that Confucius, Mencius, Laozi and other classical Chinese philosophers weren't rigid traditionalists who taught that our highest good comes from confining ourselves to social roles. Nor were they placid wise men preaching harmonious coexistence with the natural world. Rather, they were exciting and radical thinkers who exploded the conventions of their society. They sought to make the world a better place by expanding the scope of human possibility. The mid-first millennium BC was a similarly turbulent age to our own, giving rise to debates about how to live, how to be ethical and how to build a good society. Unlike the philosophers we are more familiar with in the west, these Chinese thinkers didn't ask big questions. Theirs was an eminently pragmatic philosophy, based on deceptively small questions such as: "How are you living your daily life?" These thinkers emphasised that great change only happens when we begin with the mundane and doable. Their teachings reveal that many of our most fundamental assumptions about how we ought to live have actually led us astray. So what are the ideas we hold dear, and what alternatives do Chinese philosophers offer in their place?
Details
The Embassy of Indonesia in the Philippines, the Institute for Strategic and Development Studies, the UP Center for Integrative and Development Studies, and the UP Department of Political Science invite you to attend a forum on electoral contests resolution in Indonesia and the Philippines. It will be held on 13 April 2016, 8:30 a.m. at the ASEAN Hall of the UP Asian Center. For further inquiries, you may call the Department of Political Science at (63.2) 920.7246; via email at This email address is being protected from spambots. You need JavaScript enabled to view it. or visit their Facebook page. 
Details
The following essay was written by Mr. Janus Isaac V. Nolasco, University Researcher at the Asian Center, University of the Philippines. It was published on 24 June in the Philippine Daily Inquirer. 
It is probably no great leap to say that many Filipinos lack knowledge of and appreciation for Asian societies, save perhaps their own. More knowledgeable about and oriented toward the United States and Europe, they arguably find the French Revolution more familiar than, say, the Meiji Restoration. Filipinos probably feel more at home with Zeus, Hera and the other occupants of Mount Olympus than with Brahma, Vishnu and Shiva.